David LeGar L.Ac
10235 S 51st St, Suite #150
Phoenix, AZ 85044
Questions?
Please feel free to call us with any questions about acupuncture treatments, insurance accepted (read below), or other queries that you may have.
Office Hours
Mon: Closed
Tue:   9AM–6PM
Wed:  9AM–6PM
Thu:   9AM–6PM
Fri:    9AM–6PM
Sat:   8AM–2PM
Sun:  Closed
Licensed & Board Certified Acupuncturist Serving South Phoenix & Ahwatukee Areas
David LeGar, L.Ac, is a devoted acupuncturist and Oriental Medicine practitioner with a mission to offer holistic and integrative healthcare to individuals seeking a natural path to wellness. As the founder of Accurate Acupuncture, David brings extensive experience and knowledge to his practice, helping patients find relief from a wide range of health concerns. A licensed and board-certified acupuncturist, he holds a Masters Degree in Oriental Medicine, which strengthens his ability to provide comprehensive and effective treatments. David's expertise spans various aspects of Eastern Medicine, including acupuncture, herbal medicine, moxibustion, and electro-acupuncture, driven by a profound appreciation for the interconnectedness of the body, mind, and spirit.
In his practice, David prioritizes building meaningful relationships with his patients, taking the time to understand and assess their unique needs through in-depth consultations. His patient-centered and compassionate approach ensures each individual feels seen, heard, and supported on their journey to better health. David's proficiency in acupuncture and Oriental Medicine has aided countless individuals in finding relief from chronic pain, insomnia, stress, migraines, gynecological issues, and pregnancy complications. Guided by his commitment to improving the quality of life for his patients, David believes that integrating Eastern Medicine principles into modern healthcare offers a powerful and holistic path to achieving optimal health and well-being.
Featured on Expertise Best Acupuncturist in Phoenix 5 Years in a Row
Accurate Acupuncture is pleased to inform you that we accept most insurance plans. We are an in-network provider for United Healthcare, Aetna, and Healthnet. We also accept Blue Cross Blue Shield, Cigna, and Banner Health Choice Plus. If you have any questions or concerns regarding your health insurance coverage for acupuncture treatment, please do not hesitate to contact us.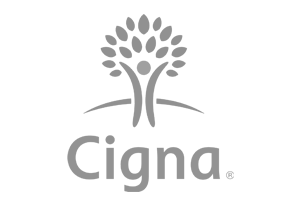 "First of all, I have to say that David has the best bedside manner of any doctor I have ever seen. He loves his job and it clearly shows. He has a great personality, terrific sense of humor and is great with kids and is very thorough in his intake process. During the intake process, my wife and learned things about our little girl's health that we did not previously know. We have only gone once, but are scheduled to go again this week for our second treatment. It is too early to tell whether acupuncture will work to help our little girl, but we are hopeful. David has a unique combination of being humble, yet very knowledgeable. We feel like we are in great hands with David."
Conditions Treatable With Acupuncture:
While most acupuncture patients tend to present with pain complaints, you may be surprised to learn just how many conditions, symptoms, and types of pain acupuncture helps treat. From head to toe and all points in between, there's an effective acupuncture treatment for your condition,
Accurate Acupuncture Services & Treatments
Traditional Acupuncture
Endorsed by the World Health Organization for treating 28 distinct conditions, acupuncture effectively addresses ailments such as arthritis, asthma, back and neck pain, and migraines. It is also prized for its preventive qualities, especially in managing stress and anxiety, making it a favored treatment choice for those experiencing chronic pain.
With origins in China over 4,000 years ago, acupuncture ranks among the oldest medical practices in human history. Though it was only introduced to America in the 1970s, its popularity surged rapidly. By the 1990s, the National Institutes of Health (NIH) commended acupuncture as a therapeutic approach for various conditions, particularly highlighting its lack of side effects often associated with prescription medications or more invasive treatments.
For additional information, please visit our Acupuncture FAQ page.
Cupping
With a history spanning thousands of years, cupping shares similarities with acupuncture in terms of its origins and cultural significance. Although practiced across various cultures, including America, it gained widespread attention during the 2016 Olympics when the distinctive circular, red marks on athletes' backs caught viewers' eyes.
Cupping, like acupuncture, enhances energy flow within the body by eliminating blockages. Cups are positioned on meridian points, mirroring the placement of acupuncture needles, and the treatment can be combined with acupuncture for amplified effects.
You can learn more by vising our Cupping FAQ page.
Electro-Acupuncture
Electro-acupuncture closely resembles traditional acupuncture, with the practitioner stimulating the same points during treatment using needles. The distinction lies in the attachment of a device that delivers electrical pulses through the needles, with the intensity and frequency of these pulses varying based on the condition being addressed.
Electro-acupuncture offers an alternative for those who prefer not to have needles inserted. In this case, the acupuncturist employs a technique called transcutaneous electrical nerve stimulation (TENS) by attaching electrodes to the skin's surface. This option is ideal for patients who are apprehensive about needles or have conditions that prohibit needle use.
Learn more by visiting our FAQ page for Electro-Acupuncture.
Moxibustion
Moxibustion fuses the principles of herbal medicine and acupuncture to rejuvenate the flow of qi, or energy, throughout the body. This technique is effective in addressing back pain, cancer treatment side effects, headaches, and a variety of gynecological issues, including pregnancy complications.
During a moxibustion session, the practitioner warms dried plants, known as "moxa," and positions them either directly on or close to the skin at relevant acupressure points. In the United States, most acupuncturists practice indirect moxibustion, ensuring that the heated moxa never comes into contact with the skin.
Learn more by visitng our Moxibustion FAQ page.
Gua Sha
Gua Sha, also known as coining, scraping, or spooning, has its roots in China and has been practiced across Asia for centuries. It addresses various concerns, such as pain, fever, wheezing, and nausea.
During a gua sha session, the acupuncturist applies lubrication to the treatment area and uses a smooth-edged instrument to perform repeated, pressured strokes over the skin. The practitioner adheres to the same meridian pathways utilized in traditional acupuncture treatments. Post-gua sha treatment, the area reveals red markings due to petechiae (round, red spots) caused by the procedure.
Learn more by visiting our Gua Sha FAQ page.
Herbal Remedies
Similar to acupuncture, herbal remedies boast a history of thousands of years. Unlike acupuncture, however, cultures worldwide have employed natural methods to address illnesses, utilizing plants and materials native to their specific regions.
Historically, Chinese herbs were classified into five types: bitter, pungent, salty, sour, and sweet. The chosen herb was typically boiled in water to produce a tea. In contemporary practice, acupuncturists utilize various Chinese herbs to address a wide array of concerns, including addiction, disease, and allergies. It is essential that your acupuncturist conducts a comprehensive consultation before prescribing any treatment.
Learn more by visiting our Herbal Remedies FAQ page.
Acupuncture Health Consultations
Your initial appointment at Accurate Acupuncture features an extensive consultation to review your medical history and current lifestyle. As an integral aspect of holistic medicine, this process considers all facets of your health and well-being, offering a unique experience for many patients. You will discuss your primary concern (the reason for seeking treatment), and David will ask a range of questions about your symptoms, focusing on those related to your main complaint while often extending beyond that. Feel free to refrain from answering any questions that cause discomfort.
David will also observe your general appearance, assess your pulse, and examine your tongue to help diagnose your specific issue and determine the most appropriate treatment. After discussing his diagnosis and recommended treatment plan, the treatment process begins. The entire consultation lasts approximately an hour, making your first session's duration vary from 90 minutes to two hours.
Learn more by visiting our Health Consultations FAQ page.
Schedule Your Appointment
Schedule your acupuncture appointment with Accurate Acupuncture today!