David LeGar L.Ac
10235 S 51st St, Suite #150
Phoenix, AZ 85044
Questions?
Please feel free to call us with any questions about acupuncture treatments, insurance accepted (read below), or other queries that you may have.
Office Hours
Mon: Closed
Tue:   9AM–6PM
Wed:  9AM–6PM
Thu:   9AM–6PM
Fri:    9AM–6PM
Sat:   8AM–2PM
Sun:  Closed
Licensed & Board Certified Acupuncturist Serving South Phoenix & Ahwatukee Areas
David LeGar L.Ac of Accurate Acupuncture is a licensed, board-certified acupuncturist serving Ahwatukee and the Greater Phoenix-Metropolitan area. In addition to his certification as an acupuncturist, David also holds a Masters Degree in Oriental Medicine. His training in acupuncture and herbal medicine helps him effectively treat patients with a wide variety of issues, including pain, insomnia, and stress. If any of these issues affect your life,
schedule your healing session today
and discover the amazing, powerful results possible with acupuncture and Eastern Medicine. It's time to welcome relief and tranquility back into your life.
Featured on Expertise Best Acupuncturist in Phoenix 5 Years in a Row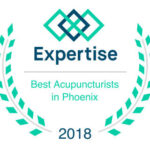 Accurate Acupuncture is pleased to inform you that we accept most insurance plans. We are an in-network provider for United Healthcare, Aetna, and Healthnet. We also accept Blue Cross Blue Shield, Cigna, and Banner Health Choice Plus. If you have any questions or concerns regarding your health insurance coverage for acupuncture treatment, please do not hesitate to contact us.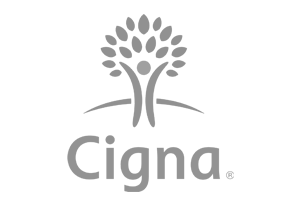 "First of all, I have to say that David has the best bedside manner of any doctor I have ever seen. He loves his job and it clearly shows. He has a great personality, terrific sense of humor and is great with kids and is very thorough in his intake process. During the intake process, my wife and learned things about our little girl's health that we did not previously know. We have only gone once, but are scheduled to go again this week for our second treatment. It is too early to tell whether acupuncture will work to help our little girl, but we are hopeful. David has a unique combination of being humble, yet very knowledgeable. We feel like we are in great hands with David."
Conditions Treatable With Acupuncture:
While most acupuncture patients tend to present with pain complaints, you may be surprised to learn just how many conditions, symptoms, and types of pain acupuncture helps treat. From head to toe and all points in between, there's an effective acupuncture treatment for your condition,
Our Acupuncture & Herbal Treatment Services & Specialties
Acupuncture
The World Health Organization approves of acupuncture as a treatment for 28 different conditions, including arthritis, asthma, back and neck pain, and migraines. It is also valued for its preventive properties, particularly due to its ability to treat stress and anxiety, and is a popular treatment option for those suffering from chronic pain.
Acupuncture originated in China over 4,000 years ago, making it one of humanity's oldest medical treatments. This ancient practice did not make its way to America until the 1970s, but its popularity grew quickly. By the 1990s, the National Institutes of Health (NIH) were praising acupuncture as a treatment method for a variety of conditions, paying special notice to the fact that it presented none of the side effects common with prescription drugs or more invasive treatment methods. For more information, please see our Acupuncture FAQ page.
Cupping
Like acupuncture, cupping dates back thousands of years. However, although it's been practiced in numerous cultures for many years (including America), the world seemed to sit up and take notice during the 2016 Olympics, when viewers noticed the circular, red welts visible on many athletes' backs.
Cupping is similar to acupuncture in that it improves energy flow within the body by removing obstructions. Cups are placed at meridian points, just as acupuncture needles are, and cupping may be combined with an acupuncture treatment.
You can learn more about cupping on our Cupping FAQ page.
Electro-Acupuncture
Electro-acupuncture is very similar to traditional acupuncture, as the practitioner inserts needles to stimulate the same points during treatment. The difference is that he or she then attaches a device that sends pulses of electricity through the needles. The intensity and frequency of these electrical pulses depends on the condition being treated.
Some people prefer electro-acupuncture because it doesn't necessarily require actually inserting the needles. Instead, your acupuncturist may attach electrodes to the skin's surface in a technique called transcutaneous electrical nerve stimulation (TENS). Patients who fear needles or whose condition forbids using needles in treatment benefit from TENS.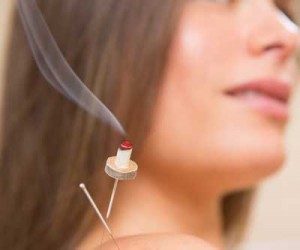 Moxibustion
Moxibustion combines theories of herbal medicine and acupuncture to help restore qi, the flow of energy throughout the body. It is used to treat back pain, the side effects common with cancer treatments, headaches, and more. It is particularly powerful in treating gynecological issues, including pregnancy complications.
In a moxibustion treatment, the practitioner heats dried plants called "moxa" and then places these either directly on or near the skin at the appropriate acupressure points. In the United States, most acupuncturists perform indirect moxibustion, which never touches the skin.
Learn more about moxibustion on our Moxibustion FAQ page.
Gua Sha
Also known as coining, scraping, and spooning, gua sha originated in China and has been practiced throughout Asia for hundreds of years. It is used to treat a variety of issues, including pain, fever, wheezing, and nausea.
In a gua sha session, the acupuncturist lubricates the treatment area and then passes a smooth-edged instrument over the skin using repeated, pressured strokes. The practitioner follows the same meridian pathways as used in traditional acupuncture treatments. The treatment area after gua sha displays red markings due to the petechia (round, red spots) caused by the procedure.
Herbal Remedies
Like acupuncture, herbal remedies have been around for thousands of years. Unlike acupuncture, cultures throughout the world used natural means to treat illness, using the plants and materials native to their particular area.
Traditionally, there were five types of Chinese herbs: bitter, pungent, salty, sour, and sweet. The prescribed herb was boiled in water to create a tea. Today, acupuncturists use a variety of Chinese herbs to help treat a wide range of issues, including addiction, disease, and allergies. Before prescribing any treatment, your acupuncturist should perform an in-depth consultation.
Acupuncture Health Consultations
Your first appointment with Accurate Acupuncture includes an in-depth consultation to discuss your medical history and current lifestyle. This is a normal part of holistic medicine, which considers every aspect of your health and wellness, but something that many patients have never experienced. You will describe your main complaint (why you are seeking treatment) and David asks a variety of questions regarding your symptoms, focusing on items related to your main complaint but typically expanding beyond that as well. You do not have to answer any questions that make you uncomfortable.
David also makes a variety of observations about your general appearance, takes your pulse, and examines your tongue to help diagnose your particular issue and the treatment option best suited to resolving it. After discussing his diagnosis and the treatment he feels best suits you, treatment begins. The entire consultation lasts around an hour, meaning that your first session may take anywhere between 90 minutes and two hours.
Schedule Your Appointment
Schedule your acupuncture appointment with Accurate Acupuncture today!